Experience the story for yourself.
Visit Us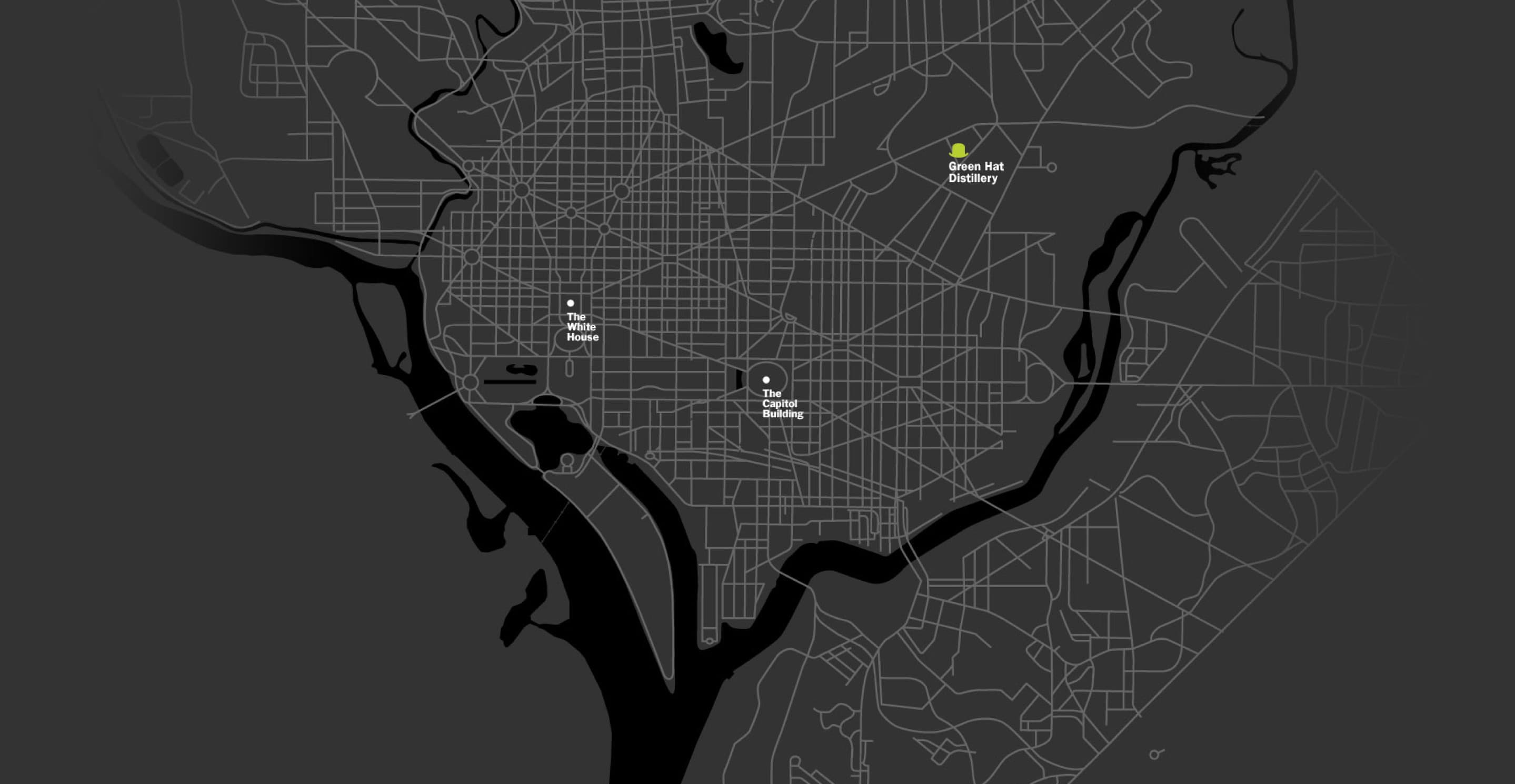 A mere two miles from the home of the mysterious Man in the Green Hat, you'll find the distillery that bears his moniker, Green Hat Distillery.
Located in the fast-changing and diverse Ivy City neighborhood, Green Hat Distillery features an up close and personal experience. From admiring the copper pot still to imbibing at Green Hat Bar or our Gin Garden, consumers can casually chat with the geniuses behind the gin.